Japanese Cooking Classes
This class covers Japanese cuisine beyond sushi, taking you through dishes that Indian palette will appreciate. Master the art of cooking perfect Japanese rice every time and learn to make sauces and condiments.
Firecracker Rice - Fried rice with bell peppers, chicken, black and white sesame seeds, nori powder
Okonomiyaki with Bonito Flakes - Japanese savoury pancake with cabbage and various toppings - Okonomiyaki pancake, Dashi, Tenkasu, Beni shoga
Yakisoba - Classic Japanese stir fried noodles with chicken and vegetables - Yakisoba sauce
Chicken Katsu Curry Bento Box - Crispy crumb fried chicken katsu with curry sauce, served over a bed of rice and a side of edamame beans. The dish is packed neatly into a single serve Bento box (Japanese lunch box) - Chicken katsu, Curry sauce, Steamed rice and Edamame.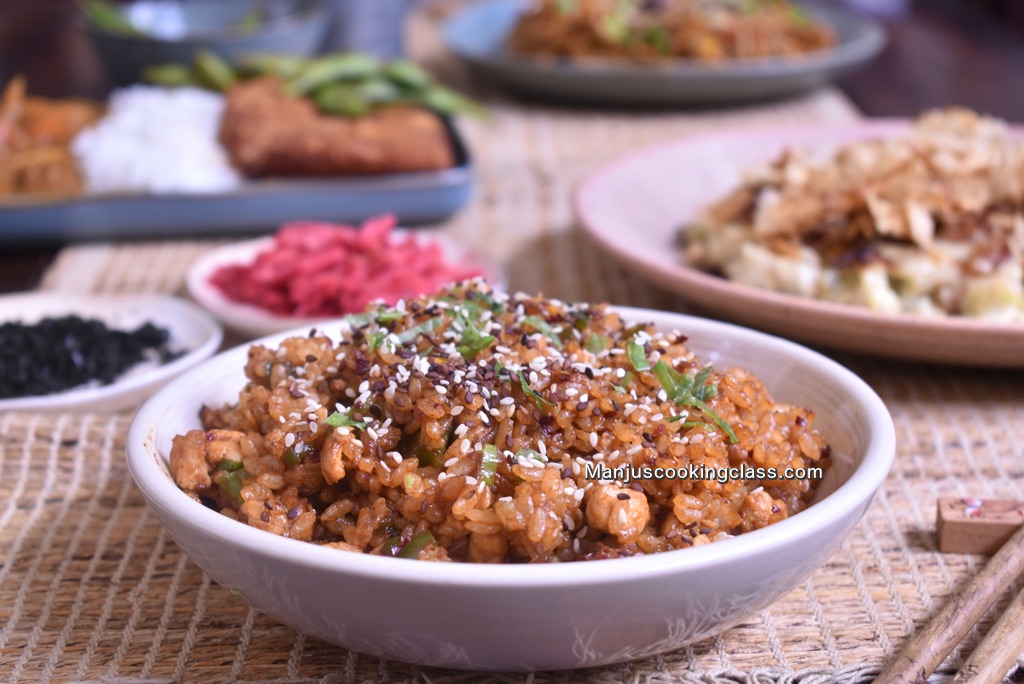 Firecracker Rice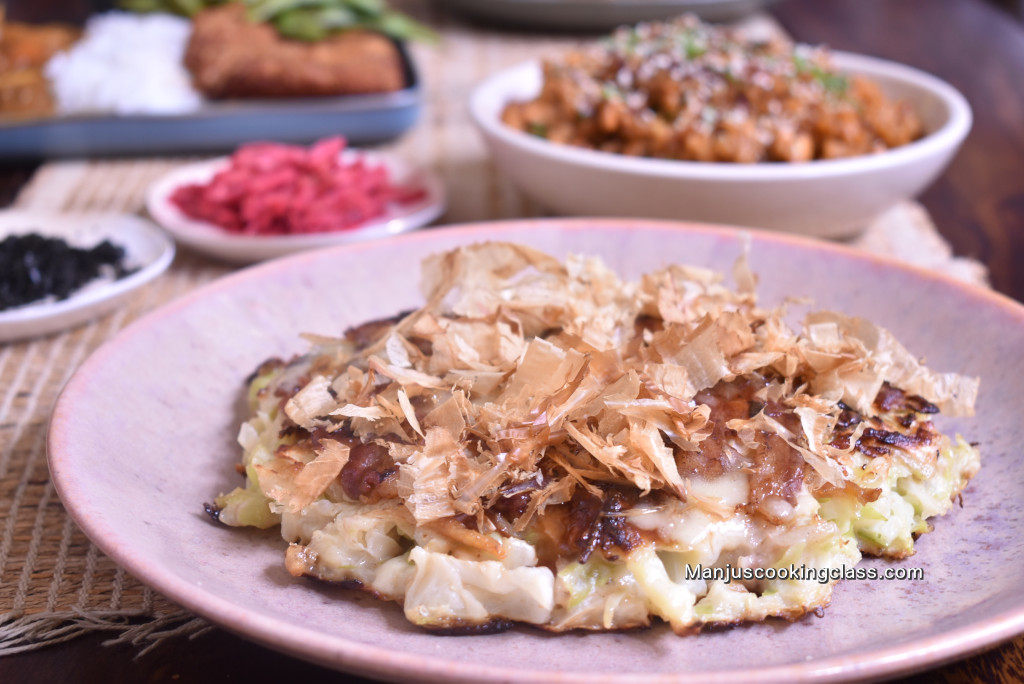 Okonomiyaki with Bonito Flakes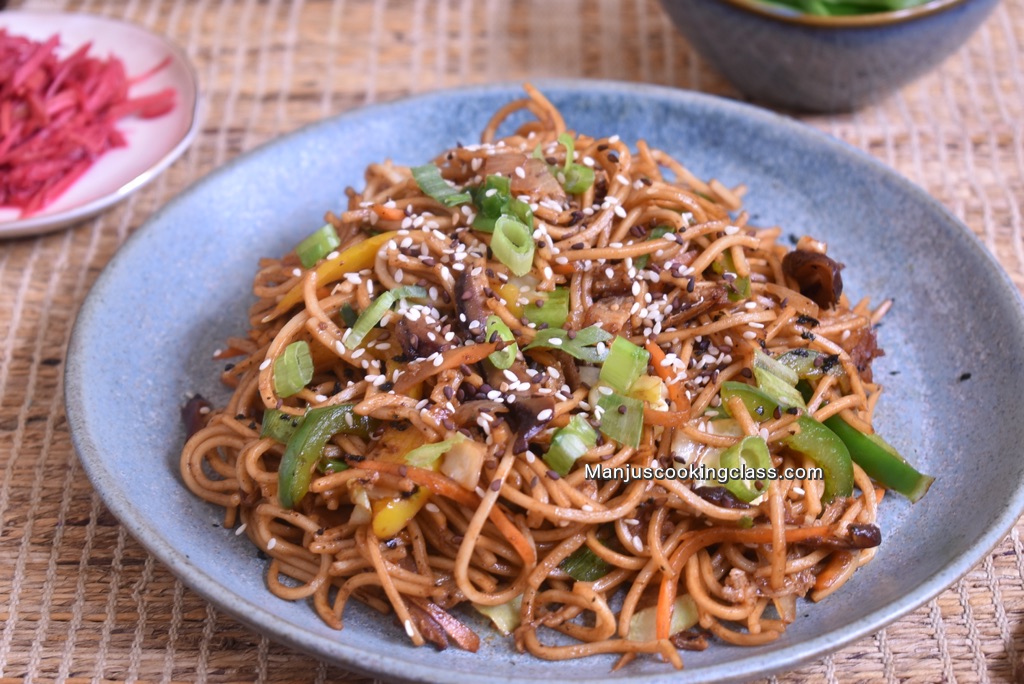 Yakisoba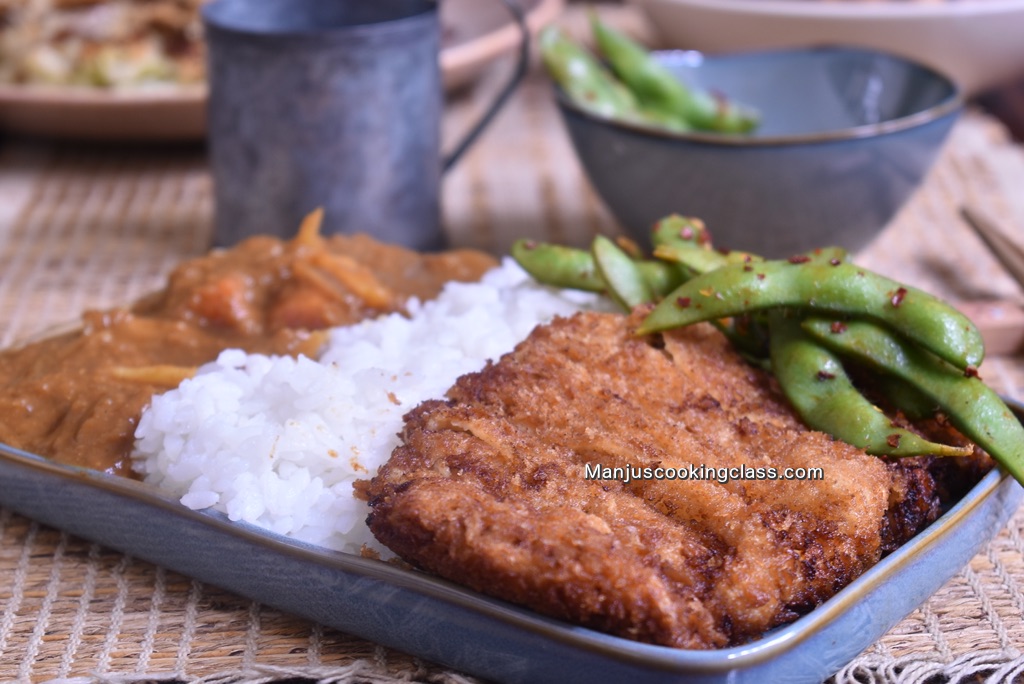 Chicken Katsu Curry Bento Box